Our Advisory Board
Our Board of Directors: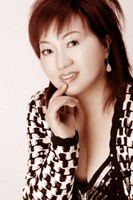 Chairwoman: Lynn Tang; M.S.
Ms. Tang is a Project Manager specializing in China and the exchange of business internationally. With an educational background both in China and the United States, she has served as a management specialist for many Fortune 500 companies. Her creative and dynamic working style has earned her a great reputation as well as many national awards relating to major international projects and cross-cultural exchange events.
Currently, she is the Shanghai (China) Zhabei District Investment Adviser, CEO of the LBW Tech Co., LLC and Vice-Chairwoman of the Maeya Cultural Exchange Group.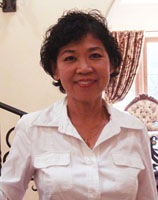 Director of Fund Raising: Judy Hu; M.S.
Ms. Hu devotes herself to serve the community by organizing projects in areas of women's welfare,cultural advancement, education and humanity. Currently, she volunteers as an"American Mother" to international exchange students .She was serving her second term as the President of South Bay Chinese Women's Association in 2011.
With her educational background in Taiwan and the U.S., she had many years of business, accounting, finance and sales experience. Her previous employers include CCH Computax Inc., Executive Life Insurance Co., U.S Department of Treasury and Prudential Insurance Financial Service Co.
Our Management Committes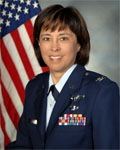 Philanthropy Committee Chair: Colonel (Dr.) Viki L. Lin
Dr. Lin is a family physician and active duty colonel in the US Air Force. She is a graduate from the US Air Force Academy and has dedicated her life to serving the country and providing medical care to our soldiers and their families for over 24 years. When she was deployed to Kuwait and Turkey, she was heavily involved with the educational and cultural activities. Growing up in a multi-cultural (Chinese and American) family, and serving in a multi-cultural military, she has passion to promote the harmony for all cultures. Her special interests include mentorship and career development for youth of all cultures and backgrounds. Currently, she serves as the Deputy Commander/Chief of the Medical Staff for a military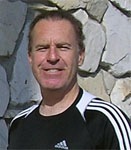 Social Committee Chair: Mr.Loren Kalin
Mr. Kalin is a former professional ballroom dancer and has won many professional amateur gold awards from the most prestigious competitors in U.S.A. He has been involved in philanthropy most of his life and wishes to help establish understandings among the people from different cultures. He is the owner of Belmont Shore Chalet, voted "Best Place to Learn to Dance" by the Grunion Gazette. Many Hollywood stars, such as Sandra Bullock, have trained there. His center also is a local popular place for parties and weddings.