Chinese Culture Ambassador: Miao Miao
Ms.He Huang (Miao Miao) was a very successful child star. As atop ranking movie actress in China, she frequently plays therole as "the teacher" in over 40 Chinese movies and TV programs. Twice she won the best supporting actress Bai Hua Award (the Oscarequivalent in China); On "The Chinese Top 50 Movies Stars" list 2009 and in2010 received "the most favorable actress Award". At 2012, she won the best performance award of San Diego International Children's Film Festival.
Currently, she is the vice chairwoman of China Youth Care Education Foundation and has many other positions in top Chinese film organizations. Her passion is to be a "teacher" spreading Chinese culture to the world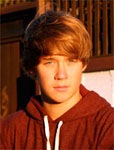 American Youth Culture Ambassador: Ben Hubley
Mr. Hubley is a 13 year- old USA student. On his own initiative, Ben has studied Chinese since Kindergarten, and he first visited China in 2010, almost fluent in Chinese. His dream is to make friends all over the world and to explore different cultures. He parodied Justin Bieber in his own version of "BABY" in a Music Video on youtube "Baobei by Ben Hubley."
Ben is the recipient of several Chinese speech and writing awards and currently volunteers as a teacher's assistant in a Mandarin Language pilot program in the Los Angeles public school system. After school, Ben competes for the Santa Monica Sharks Swim Team.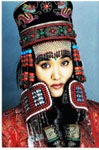 Mongolian Culture Ambassador : Numing Huar
Ms. Numing possesses superior skills as a professional dancer and guitarist. As the most popular actress to ever hail from Inner Mongolia, she continues to enjoy an illustrious and vibrant career as actress. She has stared in several hit television dramas (some continue to air daily) and numerous notable foreign projects as well. She is the award holders of " Best foreign film award of 2011 International Family Film Festival"; " Best young director award of 2011 San Diego International children's film festival" and " International Critics Prize of FIPRESCI of 2012"
Over the years, Ms. Numing has become a formidable feature film director, further extending her remarkable contribution to promote of Mongolian culture